Tools and Technology We Use to Make Travel Easier for You
Our Limousine Service in Los Angeles makes Travel Easy, Stress Free, and Convenient
Masters Limousine continues to raise the bar and set a new industry standard by utilizing advanced technology to create proficiencies and conveniences in the Chauffeured Transportation industry.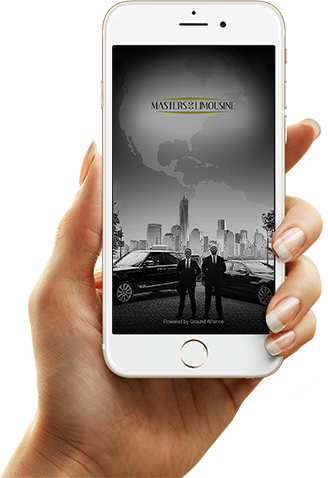 Masters Limo Passenger App
Passengers can check their trip details, track ride progress in real-time, get the closest vehicle with ETA of driver, as well as obtain detailed billing receipts, and rate the driver and ride experience.
Masters Limo utilizes top-notch limo reservation and dispatch system which provides a web portal along with ultra-back office efficiency 24/7 from anywhere in the world quickly and effortlessly.
Industry-leading passenger and driver mobile apps
Reservations through mobile phones and tablets.
Provide instant notifications via mail and SMS service.
Supports multiple payment methods.
Credit Card processing available.
GPS monitoring for real-time fleet tracking.
Flight Tracking
Our professional dispatch center utilizes FlightView, A flight tracking system to automatically provide up-to-the-minute flight information.
Online Reservations 24/7
Make quick & ride later online reservations anytime. Masters Limousine uses fully integrated reservation, dispatch and accounting system.
Cloud Based Technology
Effortlessly manages all your vital information of portal, mobile apps & custom websites with the same cloud data storage.
Chauffeur gets job requests on the basis of his current geographical location.
A list of trips allocated to the driver along with a map showing the details of each journey.
Chauffeurs can report back office about lost or found properties.
Manages chauffeur information with updated drivers' documentation.
App is integrated with Google Map to provide consistent directions.
Integrated with Twilio (SMS and phone calls from passenger to driver and vice versa with masked numbers)
Driver has the authority to cancel a journey if appropriate and necessary.