Executive Transportation Services in Los Angeles
Choose Masters Limousine for luxury black car service and chauffeured transportation in California.
Our Black Car Service makes Travel Easy, Stress Free, and Convenient
Our corporate car services are perfect for airport transportation and international travelers, we'll get you to the airport, your business, or hotel on time, and can be your personal transportation for you entire stay. We offer airport transportation to or from LAX Airport, Burbank Airport, Long Beach Airport, Ontario Airport, and John Wayne Airport in Orange County. We can make all of your executive travel in Los Angeles both simple and enjoyable.
Why is an executive car service in Los Angeles right for you?
Why wait for a cab or rental car when an executive car service is ready and waiting for you? No one wants to deal with the hassle of a rental car in Los Angeles if all you're doing is going from LAX to your hotel. Not only do you save time by not waiting in lines or taxi queues, but our drivers know the best routes to get you where you need to go. Your time is money, and an executive black car service is the best way to get the most out of your travel dollar.
Customizable for your Business
One size does not always fit all, especially for your business's unique needs. We can work with you personally to provide you or your business with the best transportation possible. We're not just chauffeurs for your company, we can be a logistic service to help plan your event transportation or your transportation throughout your stay in Los Angeles.
International Business Travel
As part of a global network, Masters Limousine works regularly with international business travelers from all over the world.  We can be your one stop shop for all your transportation needs in L.A., and can provide affordable transportation throughout your entire business trip. We provide international business travelers with seamless airport transfers (from LAX and more) and rides to your office, convention center, or hotel in the Los Angeles area.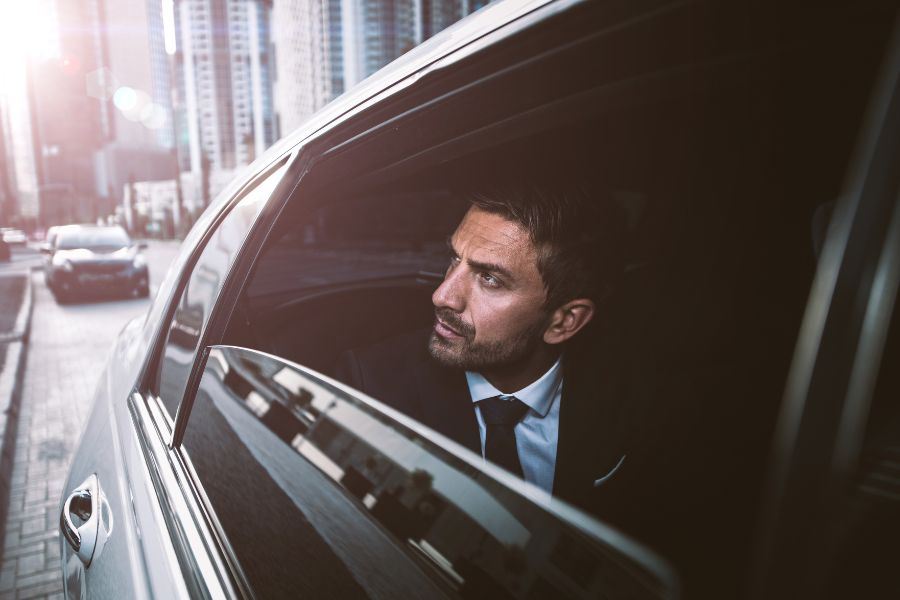 Our executive car services are perfect for transportation to convention centers in Los Angeles. Whether your business is headed to a trade show or you need a ride for a private corporate event, Masters Limousine is ready to help.
Reserve Your Ride for Now or Later
Safety is on the top of everyone's mind these days and getting into a vehicle that is not your own can be unsettling. We aim to give our customers the peace of mind they deserve when traveling. Not only are our vehicles sanitized and disinfected, but our drivers are all professionally trained and screened. We're on time, we're there when you ask us to be, and our fares are affordable.